Our Board of Directors is a working group of professionals passionate about improving the lives of young people of color and making the Fox Cities a more welcoming and inclusive place to live. On a volunteer basis, the board manages all financial, legal, and programmatic aspects of Appleton A Better Chance.
If you have questions about the Board of Directors, or if you'd like explore becoming a board member, please contact the incoming Board president, Dave Saucerman.
Current Board Members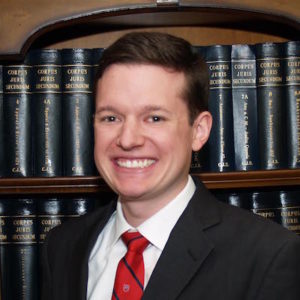 Member, Fundraising Committee
Will Ackell grew up in Appleton and attended Appleton East High School—and to him, the ABC program was just always something that was there. He never knew how special it was until after he returned to the Fox Cities to start his career. He joined the board of directors in 2013, and currently provides legal advice when needed and sits on the fundraising committee. A criminal defense attorney, Will usually ends up helping juveniles when it's too late to make a meaningful intervention; the ABC program, on the other hand, is a way to help young men achieve a quality education in a wonderful community.

Marketing Chair
Jamie Cartwright is ABC's marketing lead and media relations contact—a fitting role as marketing manager at Weidert Group, an Appleton-based B2B marketing agency. Since late 2015, Jamie Cartwright has worked with ABC to define a vision for marketing and growth. His work integrates multiple facets of our organization, working directly with ABC's students, developing fundraising-focused communication efforts, and planning the organization's future positioning. Jamie is a graduate of Lawrence University, where he studied anthropology and human communication, and he's passionate about helping to make the Fox Cities a more inclusive, diversity-conscious region.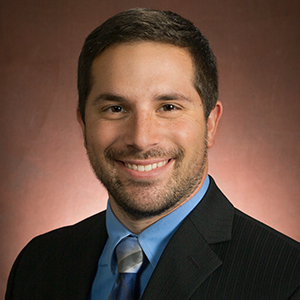 Recruiting Chair, Student Affairs Committee
A finance partner at Thrivent Financial, Jim serves as the Recruiting Chair for ABC—working to identify and attract the next cohort of scholars who will spend four transformative years in Appleton for high school. When Jim was a high school student, one of his close friends was an ABC scholar, which motivated him to join the board of ABC. Prior to his career in finance, Jim studied business administration and accounting at the University of Wisconsin – Oshkosh. Jim lives in Appleton his wife Kristen, their daughter, and their three dogs.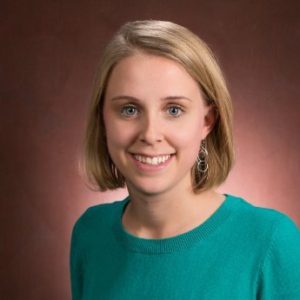 Nominations Chair
Katie Chase plays the always-critical role of finding high-quality, enthusiastic volunteers to join the board of Appleton A Better Chance. A resident of the Fox Cities for the past 15 years, Katie joined the ABC board in 2012, as one of several employees from Thrivent Financial—one of ABC's largest corporate supporters. At Thrivent, Katie works as a business analyst, helping to monitor and improve the company's business processes. Contact Katie if you have interest in taking on the responsibility of joining the ABC board, or if you simply wish to learn more.
Kayla Kasten
Correspondence Secretary
As correspondence secretary, Kayla plays an important role in Appleton A Better Chance's organizational processes and procedures. A three-year veteran of Thrivent Financial, Kayla is a dedicated volunteer for a number of causes outside of ABC, including Thrivent Builds and Habitat for Humanity. Through Habitat, Kayla has been fortunate to travel abroad, volunteering in El Salvador, Romania, and Paraguay.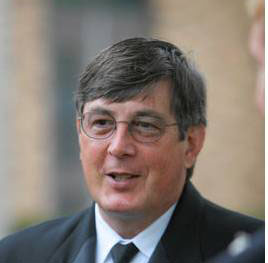 Member & Tutor
Michael Kranzuch served in the paper industry for 20 years in multiple capacities, becoming very well-traveled in the process. He visited operations sites around the world, assisting clients with implementation of SPC and Design of Experiments, along with quality assurance strategies. Michael also has served in adult education, presently as an adjunct faculty member at Fox Valley Technical College and previously as a campus director. Michael earned a Ph.D in Organization Development in 1997, and continues to enjoy traveling and working with his students.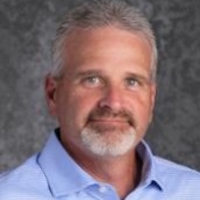 Member & Assc. Principal
David Pynenberg serves on the ABC board in his capacity as a school administrator. Since 1999, David has worked at Appleton North High School, first a school counselor and now as associate principal. Since 2013, in addition to his board service, David and his family have served as a host family for ABC students, and he enjoys interacting closely with all ABC students. David's wife Jean also works at Appleton North High School, teaching social studies. David was born and raised in the Fox Valley where he attended Little Chute High School and earned his Bachelors of Science in Education at the University of Wisconsin Oshkosh. He then graduated with a Masters in School Counseling from Minnesota State University.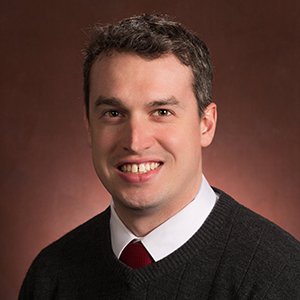 President
Born and raised in Appleton, Dave Saucerman has been with Appleton A Better Chance since 2012, and will be voted in as the president of Appleton A Better Chance (ABC) in August 2016. An application engineer at Thrivent Financial by day, Dave plays an integral role in ABC's programming and student affairs. He takes a hands-on approach to working with ABC's students, acting as both a mentor and a parent liaison. Dave attended the University of Wisconsin – La Crosse from 2006-2010, and enjoys reading, biking, kayaking, and home brewing.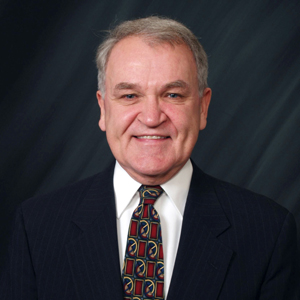 Member
Dave Stringham has a long history with A Better Chance. In the summer of 1967, Dave introduced A Better Chance to Appleton and the Lawrence University community after working as one of the original ABC national college sponsors. He was just a junior in college at Dartmouth at the time. Today, he works as the College Planning Program Manager at Thrivent Financial and lives with his wife and children in Appleton. A long-time board member, Dave previously headed up ABC's fundraising efforts.

Compliance Secretary
A risk manager by trade with a background in social work, Mallory serves as ABC's compliance secretary—helping to account for and manage organization risk. She's worked with various nonprofit organizations in the Fox Cities, and currently works as a Global Ethics and Compliance Risk Manager at Kimberly-Clark. As new students or staff members come to ABC, Mallory helps to manage the background check process and other related measures. Mallory's thorough and thoughtful approach to decision-making helps the ABC board make the best possible choices on behalf of its students.